COVID-19 Information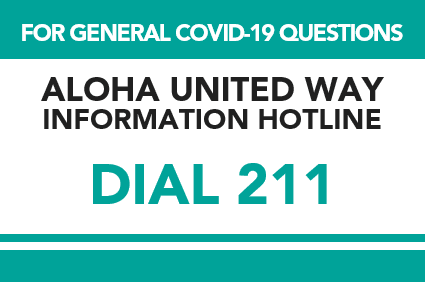 An outbreak of a new coronavirus disease in 2019 (COVID-19) in Wuhan City, Hubei Province, China has been developing since December 2019. This outbreak now includes thousands of infections in China with confirmed cases also in a number of other countries, including the United States.
It's important to get the facts and avoid spreading false or misleading information.
How 2019-nCoV Spreads
Most often, spread from person-to-person happens among close contacts (about 6 feet). Person-to-person spread is thought to occur mainly via respiratory droplets produced when an infected person coughs or sneezes, similar to how influenza and other respiratory pathogens spread.
Typically, with most respiratory viruses, people are thought to be most contagious when they are most symptomatic (the sickest).
Prevention Measures
CDC recommends everyday preventive actions to help prevent the spread of respiratory viruses, including:
Wash your hands often with soap and water for at least 20 seconds.
Avoid touching your eyes, nose, and mouth with unwashed hands.
Avoiding close contact with people who are sick.
Stay home when you are sick.
Cover your cough or sneeze with a tissue, then throw the tissue in the trash.
Clean and disinfect
Maui Health
Maui Health hospitals are following CDC care and preparatory guidance in regards to COVID-19. Maui Health also maintains open communication with the Maui County EOC as well as other State and Federal partners to ensure information and preparation is as up-to-date as possible.
Should an excess of COVID-19 suspected/actual patients present in Maui County, internal protocols as well as Hawaiʻi Department of Health Pandemic Response Plan would be initiated. Maui Memorial Medical Center is a top tier medical center that is able to provide a wide range of medical services including those with suspected or actual infectious diseases.
Visit our COVID-19 page for more information.
Information Hotline
For general COVID-19 Questions: ​
Aloha United Way
Information Hotline
DIAL 211

Listen to the prompts. An operator will be able to assist with questions and direct calls as needed. Please do not call our Emergency Department for information.
Resources
We encourage you to bookmark these websites as reliable sources of information and share them with your friends and family.​