---
Vaccine Clinic Third Dose Maui Health Vaccine General Vaccine
Maui Health COVID-19 Vaccine Clinic FAQ
Your second dose of Pfizer is due at least 21 days after your first dose. You can schedule your second dose appt in the VAMS system at https://vams.cdc.gov/
If you received the Pfizer vaccine, you must receive the second dose anytime after 21 days from your first dose.
If you received the Moderna vaccine, you must receive the second dose anytime after 28 days from your first dose.
If you have an appointment at Maui Memorial in VAMS, you can log in and first CANCEL your appointment, then rebook it.
You can walk in during all clinic days and hours! Please visit mauihealth.org/covidvaccine for more information and what to bring.
If you would like to schedule your appointment ahead of time and you are a kupuna age 60 and over and need more individual assistance, please call 242-2273 to request a help desk phone appointment. Leave your name, date of birth, and phone number and we will call you back to schedule an appointment.
If you are here more than six months of the year, and can show proof of part-time residency, you may qualify. You must be here for both doses (3 weeks apart). Be prepared to present proof of residency (utility bill or other document) when you arrive to your appointment.
Each qualified individual must have a unique email attributed to their name/VAMS account. This is the only way that the VAMS system can identify and differentiate each user for their vaccines. You can get a free Gmail account online. Please email mh-covid-vaccine@kp.org should you run into any issues scheduling.
First, please confirm that you are NOT using Internet Explorer. Instead, use the most recent version of Google Chrome, Firefox, Edge or Safari. Must be the updated version of the browser. If you still encounter issues, please email us at mh-covid-vaccine@kp.org and let us know which step you are having issues with.
If you got your vaccine at a Maui Health vaccine clinic and need a replacement CDC COVID-19 Vaccination Record Card, you can do two things:
You can go online to vams.cdc.gov and log in to your account to print your vaccine certificate.
You can contact Maui Health to request a replace,emt card at mh-covid-vaccine@kp.org or by calling 242-2273. (NO WALK-INS)

Replacement cards can take up to 5 days to be produced and you will need to pick it up once it is ready at Maui Memorial Medical Center.
If you did not get vaccinated at a Maui Health clinic, you must return to the provider that administered your vaccination.
---
COVID-19 Vaccine Third Dose FAQ
We started administering the third dose to qualified recipients on Friday, August 20, 2021. Qualified recipients may make an appointment in VAMS (vams.cdc.gov) or walk in during clinic hours.
Vaccine Clinic hours for September 2021: Monday and Friday, 9 am – 12 pm and 1 pm – 4 pm
Active treatment for solid tumor and hematologic malignancies
Receipt of solid-organ transplant & taking immunosuppressive therapy *see appendix 1
Receipt of CAR-T-Cell or hematopoietic stem cell transplant (within 2 years of transplantation or taking immunosuppressive therapy)
Moderate or severe primary immunodeficiency (e.g., DiGeorge Syndrome, Wiskott-Aldrich syndrome)
Advanced or untreated HIV
Active treatment with:

High dose systemic corticosteroids (>20mg prednisone or equivalent per day) – or >2mg/kg per day)
Alkylating agents (cyclophosphamide)
Antimetabolites (azathioprine, 6-MP, MTX)
Transplant-related immunosuppressive drugs (cyclosporine, tacrolimus, sirolimus, mycophenolate mofetil)
Cancer chemotherapeutic agents classified as severely immunosuppressive
TNF blockers (etanercept, adalimumab, certolizumab pegol, golimumab, infliximab)
Other biologic agents that are immunosuppressive or immunomodulatory (thymoglobulin, alemtuzumab, rituximab)

Medical Conditions with Varied Immunodeficiency

Sickle Cell Disease
Chronic dialysis patients; End Stage Renal Disease
Chronic Liver Disease
The registration process is similar to when you first received your initial doses.

There is a Pre-vaccination Questionnaire Form, in VAMS, to complete prior to taking your additional dose.

If you are unable to complete the Pre-vaccination Questionnaire Form prior to your appointment, a healthcare provider will complete one with you during your vaccine appointment.

Patient's that qualify can schedule a third dose (

vams.cdc.gov

) or walk into the vaccine clinic during clinic hours.
Same administration and dosage as initial vaccine administration
If you received Pfizer initially, you should receive Pfizer (12 years and up).

If you received Moderna initially, you should receive Moderna (18 years and up).*

If you received Johnson & Johnson initially, you should

NOT

receive a third dose at this time.
*Currently, MMMC is only administering Pfizer. If you need to receive a Moderna vaccine, please visit MauiNuiStrong.info for a list of vaccination sites.
Yes, your third dose must be the same manufacturer as your first dose(s).
*Currently, MMMC is only administering Pfizer. If you need to receive the Moderna vaccine, please visit MauiNuiStrong.info for a list of vaccination sites.
A minimum of 4 weeks (28 days)
Healthcare Workers
Long-term care facility
Elderly
They attest to having one of the above conditions.
No, they need to attest to having one of the above immunocompromising conditions.
Dose amount and administration is the same as for 1st and 2nd doses.
According to the CDC, the national rollout will start in the fall of this year. Please see official release for timeline and details.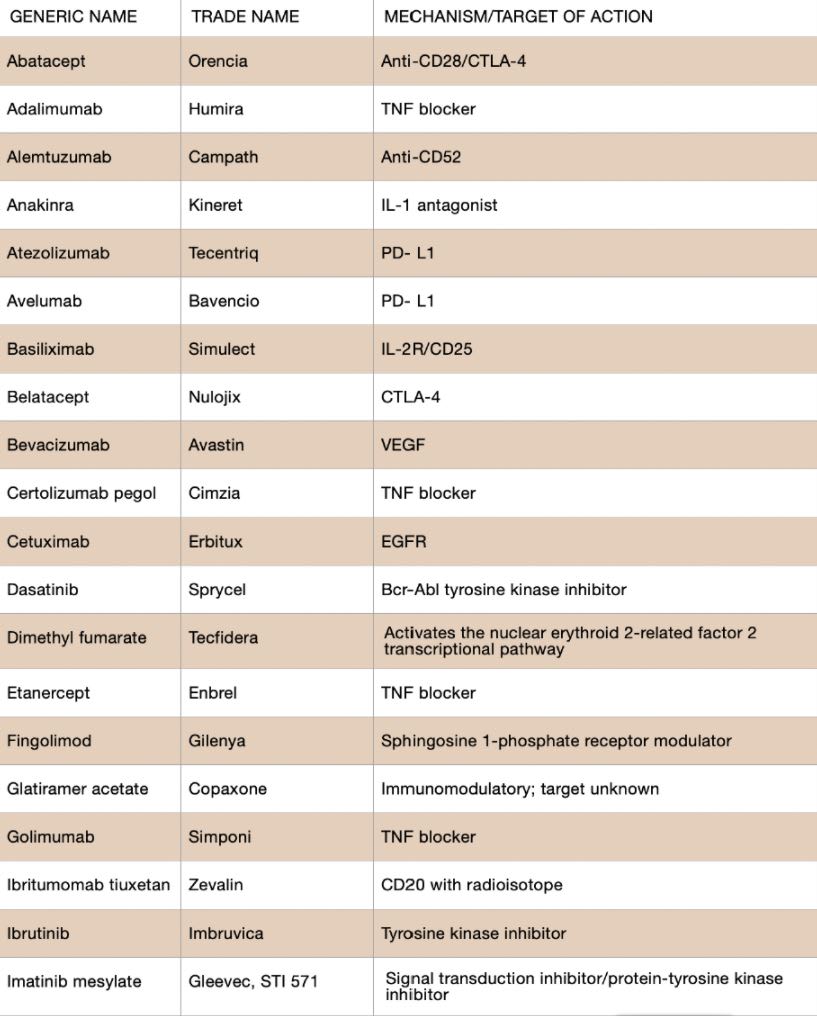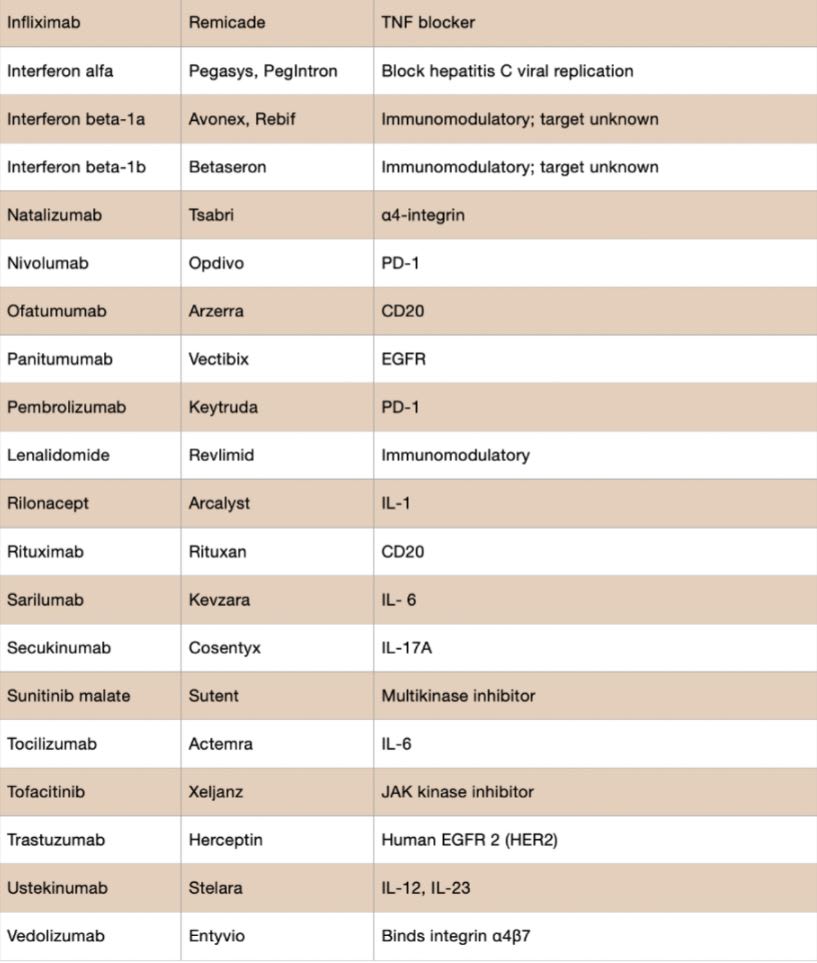 ---
Maui Health COVID-19 Vaccine FAQ
Maui Health is currently vaccinating all residents age 12 and older. Vaccine recipients under 18 years old must be accompanied by a parent/guardian.
Maui Health is receiving the Pfizer-BioNTech COVID-19 Vaccine which has been authorized for EUA by the FDA. Our long-term care facility at Kula Hospital has received the Moderna vaccine. It's important to note you must receive the same vaccine for both doses from the same manufacturer.
Because initial vaccine supplies are limited, recommendations are being made for at-risk groups first. On December 2, 2020, the CDC made official recommendations, based on the recommendations from the Advisory Committee on Immunization Practices (ACIP) that health care workers are among the first to get the vaccine because of the increased risk of COVID-19 exposure and illness.
CDC is recommending that health care workers with direct patient care be vaccinated first. The Maui Health vaccination workgroup developed an internal allocation plan to determine cadence of vaccine distribution based off the CDC recommendations which prioritizes patient-facing, direct patient care employees/providers first. At this time all Maui Health employees and providers have had the opportunity to be vaccinated.
It is not mandatory for staff to take the vaccine, just as it is not mandatory to receive the flu vaccine; however, it is HIGHLY recommended as the vaccine is over 94% effective in preventing a COVID-19 infection and a powerful defense in stopping the spread of the virus to our more vulnerable population.
---
General COVID-19 Vaccine FAQ
(For the most recent updates on the COVID-19 vaccines, please visit https://www.cdc.gov/coronavirus/2019-ncov/vaccines/index.html)
Approval of a vaccine for use in people involves multiple phases with different goals for assessing effectiveness and safety in different populations. There are four distinct phases, and the vaccine must meet very intense safety criteria before completing each phase. Once a vaccine is approved for use after phase 3, it has been tested in tens of thousands of people and if no significant harmful side effects are noted, it is considered safe for use. Phase 4 involves continued monitoring and gathering of safety data. This type of clinical trial has been used for decades to approve medications and vaccines.
FDA requires 50% efficacy of a COVID-19 vaccine (the COVID-19 vaccines from Pfizer and Moderna are showing 94-95% efficacy in preventing COVID-19 disease during this trial phase). Many other companies are working on a vaccine and we expect that others will be approved by the FDA.
FDA requires 8 weeks (about 2 months) of safety data on the COVID-19 vaccine
An EUA is based on the need to use a vaccine quickly to save lives during an urgent health crisis.
You may be anxious about the speed with which a vaccine has been approved. While the EUA is a shorter process, no steps are skipped in the safety evaluation process.
This approval can still take weeks and the U.S. Food and Drug Administration (FDA) will re-evaluate the numbers and data to ensure that the calculations are correct.
The FDA has reviewed and evaluated the vaccine's risks and benefits as they would with all vaccines.
The FDA formally granted emergency approval for Pfizer-BioNTech's coronavirus vaccine candidate on Friday, December 11, 2020.
Safety is the most important requirement for the vaccine and is assessed in trials by independent experts.
FDA advises a minimum of 3,000 participants to assess safety. The current phase 3 trials have 30,000 to 50,000 participants. Pfizer vaccine had 44,000 people participate in their clinical trials.
There are two advisory committees: (1) The Vaccine and Related Biological Products Advisory Committee (VRBPAC) that advises the FDA 2020 Meeting Materials, Vaccines and Related Biological Products Advisory Committee | FDA; (2) The Advisory Committee on Immunization Practices (ACIP) that advises the CDC Advisory Committee on Immunization Practices (ACIP) | CDC
These advisory boards are independent from the FDA. Their job is to monitor vaccines to ensure safety regardless of money, politics, etc.
The people on these committees are experts from academic institutions and they are vetted to avoid a conflict of interest. Experts who may have a conflict of interest are not put on these committees.
The committees have evaluated the vaccine data for safety and efficacy and help to determine how it will be distributed.
The two vaccines we may receive are Messenger RNA (mRNA) vaccines (see question #7 below for more information). None of these can give you COVID-19! The goal is to give your body the tools it needs to fight COVID-19 effectively and/or prevent you from getting it at all.
None of the proposed vaccines contain live or killed viral particles, (see question #7 below for more information on how these new vaccines work).
Most of the vaccines that are currently being tested will require 2 doses to be effective, given about 3-4 weeks apart.
This is to make sure your body has enough antibodies to fight COVID-19. Getting 2 doses within 3-4 weeks has been shown to be safe and there are other vaccines we have been using for years that require multiple doses similarly without causing harm.
The vaccine is administered into our arm muscle (intramuscular injection) which gives our cells a message by using what is called a "spike protein." This protein cannot build a virus or cause infection, it gives our cells instructions on how to make a harmless protein that is unique to the virus. After our cells make copies of the protein, they break it down and get rid of it. Our bodies recognize that the protein should not be there, and it builds antibodies that will remember how to fight the virus that causes COVID-19 if we are infected in the future.
While mRNA technology is new in vaccine development, this technology is being successfully used in cancer treatments.
For more information, visit the CDC website: https://www.cdc.gov/coronavirus/2019-ncov/vaccines/about-vaccines/how-they-work.html
Currently, vaccine doses have been purchased by the federal government for immediate use and will be given to the American people at no cost. There may be an administrative cost for issuing the vaccine by Walgreens.
This question will not be answered until more information and data is collected. Many have suspected it will be like the flu vaccine and will need to be given on a more regular basis.
Getting vaccinated is one of many steps you can take to protect yourself and others from COVID-19. Protection from COVID-19 is critically important because for some people, it can cause severe illness or death.
Stopping a pandemic requires using all the tools available. Vaccines work with your immune system so your body will be ready to fight the virus if you are exposed. Other steps, like masks and physical distancing, help reduce your chance of being exposed to the virus or spreading it to others. Together, COVID-19 vaccination and following the CDC's recommendations to protect yourself and otherswill offer the best protection from COVID-19.
Most COVID-19 vaccines will require 2 shots, within 21-28 days (about 4 weeks) between each shot, and protection will usually occur about 2 weeks after the second shot.
Protection is not immediate and current practices such as wearing a mask, physical distancing and practicing frequent hand hygiene will need to be continued.
While no vaccine is 100% effective, the vaccines that have received EUA from the FDA are more than 94% effective. This will reduce the risk of getting sick with COVID-19.
Yes, even though you have received your vaccine, most of the people around you have not. We know the vaccine prevents disease in the vaccinated person, but it still may be possible to transmit the disease to others, until the vaccine is in widespread use.
Wearing a mask, physical distancing, and practicing hand hygiene protects those who have not been vaccinated, especially our high-risk patients and residents in long-term care.
Yes, even if you have had COVID-19, it is safe to get the vaccine and recommended.
If you have had a test that shows you have COVID-19 antibodies, you should still get the vaccine. It is safe and can increase your protection.
The vaccines currently being tested in clinical trials can cause short-term discomfort (such as headache, muscle pains, fatigue, chills, fever, and pain at injection site) in a small percentage of the people who receive them. This is the effect of your body developing immunity. Clinical trial participants reported that the discomfort went away after a day, sometimes sooner. When you receive the second dose of the vaccine, the discomfort can be more pronounced. This is a normal reaction.
If you experience discomfort after the first dose of the vaccine, it is especially important that you still receive the second dose a few weeks later for the vaccine to be effective.
This does not mean that the vaccine has given you COVID-19. Rather, this means that the vaccine is causing your body's immune system to react and create antibodies to fight off the virus. In other words, if you feel some discomfort, then the vaccine is doing its job!
In some cases, a person may already be infected with COVID-19 when they get the vaccine but are asymptomatic or pre-symptomatic. If they later have symptoms of COVID-19 or test positive for it, it does not mean they got COVID-19 from the vaccine.
It will be important to understand the difference between side effects and symptoms consistent with COVID-19.
Common side effects include:
Pain or tenderness at the injection site, fatigue, headache, general aches.
These may last a few days.
We recommend taking the vaccine when you are scheduled to be off the next day, please plan accordingly.
Symptoms consistent with a COVID-19 Infection Include:
Fever, chills, cough, shortness of breath, fatigue/tiredness, muscle pain, sore throat, headache, runny nose, diarrhea, nausea/vomiting, loss of sense of taste, loss of sense of smell
If you develop a high fever or you develop symptoms consistent with COVID-19 that seem to get worse or if you have concerns, please call out sick. You also have the option to see the Employee Health APP.
At this time, the safety of the vaccine has not yet been tested in pregnant women as the clinical studies conducted thus far did not include pregnant women.
If you are pregnant or planning to become pregnant, please discuss risks and benefits as well as questions or concerns with your OBGYN prior to deciding whether to get the vaccine.
You should not get the second dose of the Pfizer-BioNtech COVID-19 Vaccine if you had a severe allergic reaction after your first dose of this vaccine, or had a severe allergic reaction to any ingredient of this vaccine. If you have severe allergic reactions to certain foods or medications, please consult with your Primary Care Provider to determine if this vaccine is recommended for you. For additional information about the Pfizer-BioNTech vaccine, click here or visit https://www.cvdvaccine-us.com/images/pdf/fact-sheet-for-recipients-and-caregivers.pdf
The Pfizer-BioNTech COVID-19 Vaccine includes the following ingredients: mRNA, lipids ((4-hydroxybutyl)azanediyl)bis(hexane-6,1-diyl)bis(2-hexyldecanoate), 2 [(polyethylene glycol)-2000]-N,N-ditetradecylacetamide, 1,2-Distearoyl-sn-glycero-3- phosphocholine, and cholesterol), potassium chloride, monobasic potassium phosphate, sodium chloride, dibasic sodium phosphate dihydrate, and sucrose. For additional information about the Pfizer-BioNTech vaccine, click here or visit https://www.cvdvaccine-us.com/images/pdf/fact-sheet-for-recipients-and-caregivers.pdf
Ask your family medical provider about the vaccine and have them share information and answer questions. You can talk to them about how they are planning to make their decision to get the COVID-19 vaccine.
It is important to get your information from reliable sources, such as the CDC (www.cdc.gov), the Immunization Action Coalition (https://www.immunize.org), and other providers so you can get accurate information.
Social media is full of misinformation and opinions based on that misinformation, so be careful to look to reputable sources (such as those affiliated with academic institutions or non-profit professional organizations like AMDA (American Medical Directors Association)) for information and use the links provided below:
---
If you have any further questions that you do not see in the FAQs, please submit them here.