Current endowment funds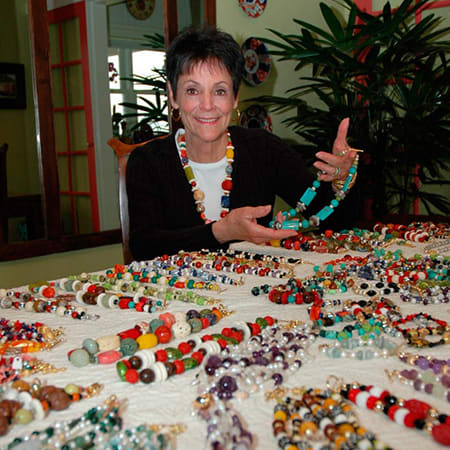 As she fights cancer, Lynne Buckley believes in the power of generosity. Since the establishment of the Lynne E. Buckley Fund, she has been a guardian angel to MMMC's Oncology Department. In addition to creating an endowment and purchasing nine new treatment chairs and four nurse's stools, she has also lent her artistic talents to create beautiful one-of-a-kind jewelry, which she sold to benefit this worthy cause. "Maui Memorial's Oncology staff have true aloha for people who are battling this deadly disease," said Lynne. Mahalo, Lynne, for being an inspiration to us all!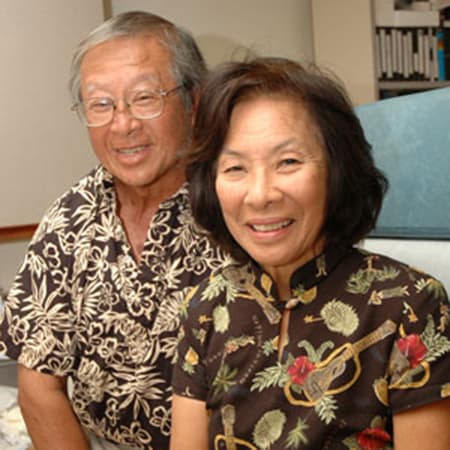 Dr. Andrew Don is a medical pioneer who brought his ear, nose and throat practice to Maui in the mid-1970s. He and his wife Edith, a former public school educator, raised four children and have two grandchildren. They also share a common passion for philanthropy:
"For over 34 dedicated years of medical service, we felt compelled to reaffirm our commitment to the people of Maui. We are truly grateful for the support our family has received and this fund is one of the ways we can say thank you."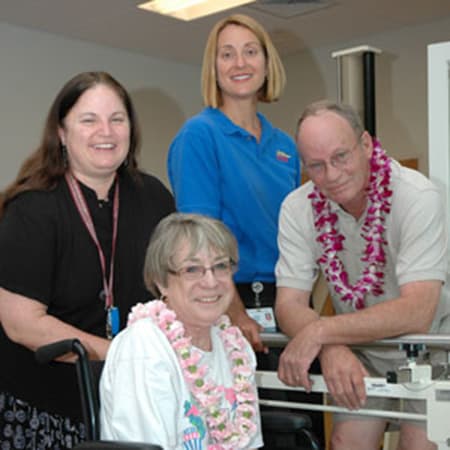 When Rudolph Madden visited Maui with his wife, Betty, in May 1988 to celebrate their 43rd anniversary, he suffered a stroke the day after their arrival.
"It was a difficult and emotional time for our family, but one of the things we cannot forget was the special care and support we received from the staff in Maui Memorial's Physical Therapy Department. Although my father has since passed away, we will always remember the wonderful acts of kindness shown us at Maui Memorial — for this on behalf of my family, we are eternally grateful." — Pamela Madden George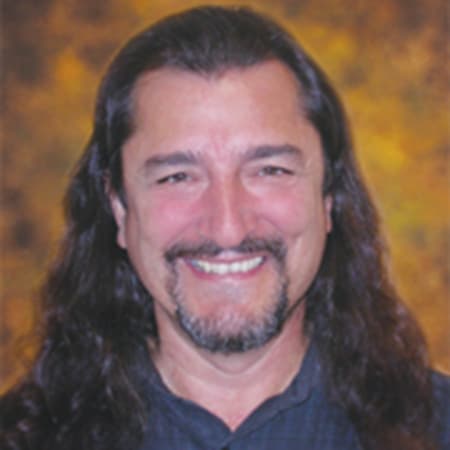 Dr. Anthony "Tony" Manoukian's life was cut short by Creutzfeldt-Jakob disease, but he left a legacy that touched the heart and soul of this community. As Maui County's first permanent resident forensic pathologist, he earned the respect of law enforcement officers, medical colleagues and those in the criminal justice system through his professional expertise and genuine compassion. He loved teaching and mentoring and encouraged many of Maui's youth to pursue their dreams in the forensic sciences.
Tony served as chief of the medical staff at Maui Memorial Medical Center and was a passionate supporter of the hospital and its vision for healthcare excellence. He believed in giving back to others and worked with the Hawaii Disaster Medical Assistance Team and the Federal Disaster Mortuary Operational Response Team to provide assistance after disasters.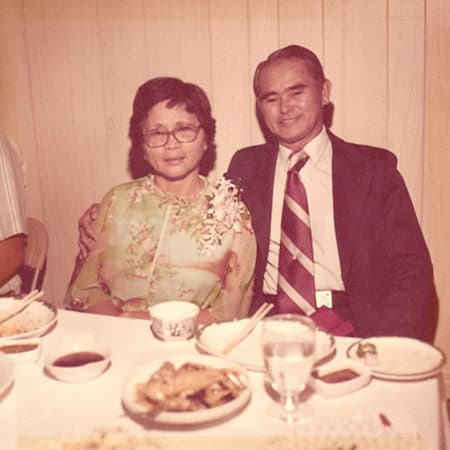 Longtime Maui residents Clark Nakamoto and his beloved late wife, Jean, understood the importance of philanthropy and healthcare. Through their retirement fund, a generous donation was made that led to establishing the Jean F. & Clark H. Nakamoto Endowment Fund to benefit Maui Health Foundation.
"We are both blessed with what life gave us, many fond and warm memories and an opportunity to support our community through healthcare – a community that Jean loved and one that I will continue to support." — Clark Nakamoto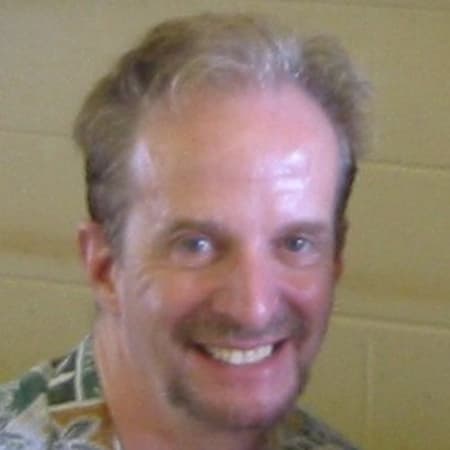 Michael Rhodes is a former MMMC employee whose passions include health education and community outreach programs. When he retired in 2010, he wished to give a significant gift that would benefit MMMC and the health of our Maui community for years to come. The Michael J. Rhodes Sr. Endowment was created in recognition of Michael's great passion for life and passion for helping people.
More than two decades ago, New Jersey natives Bruce and Anne Staiger had the foresight to make an extraordinary gift specifically for cardiovascular services at Maui Memorial Medical Center. Preceded by the passing away of his wife, Anne, upon his death in 2005, Bruce bequeathed to Maui Memorial $305,000, of which a portion established the C. Bruce & Anne Staiger Endowment Fund through Maui Health Foundation to ensure funds for cardiovascular services will be held in perpetuity.
"The timing of receiving this generous gift is unbelievable," said MMMC former CEO Wesley Lo. "We're implementing cardiovascular procedures here at Maui Memorial Medical Center that will increase the quality of life for our community and those patients that are having to seek treatment off-island at a significantly higher cost and inconvenience to their families. We are so thankful and grateful that the Staiger's were philanthropic and visionaries to identify cardiovascular as the program to support with this gift."
For 70 years, the Maui County Fair and Racing Association (MCFRA) had been a part of our lives as the organizer of one of the biggest community events of the year, the Maui County Fair. When this organization disbanded in late 2000, they created a special fund to benefit Maui Health Foundation and the patients at Maui Memorial. Today, this endowment in recognition of the late Alfred O. Souza, who served as president of MCFRA for many years, continues to support our local residents and visitors. And just like the event they nurtured, it's all about community.