Q: I know that certain types of cancer are hereditary. Is that the biggest factor in determining chances of getting cancer?
There are several cancers that have genetic mutations associated with increased risk. Most notably, breast and ovarian cancers are associated with mutated BRCA1 and/or BRCA2 genes. There are several other cancers with genetic-associated increased risk, such as colon cancer, pancreatic cancer, and gastric cancer. Although genetic mutations (DNA changes) are associated with increased risk of certain types of cancers, it's important to remember that the majority of cancers do not have an identified genetic component. There are lifestyle, social, and environmental factors that play a role in increased cancer risk -- like tobacco use, sedentary lifestyle, alcohol consumption, diet, and obesity. It's estimated that 25 percent to 50 percent of cancers can be prevented simply from lifestyle alterations and avoiding toxins like tobacco and alcohol.
Even with the best intentions regarding lifestyle risk reductions, and the absence of genetic risk, individuals can still develop cancer. That is why it is important to follow the recommended screening guidelines to identify cancers early, when treatment options will have their greatest success.
Once cancer is diagnosed, it is often beneficial to check the DNA makeup of your particular tumor, which can often guide treatment decisions, such as the type of chemotherapy used. This is called genomic testing. This is approach is also referred to as "precision medicine," because identifying the genomic makeup of an individual's cancer will allow precise, directed and personalized treatment for that particular patient.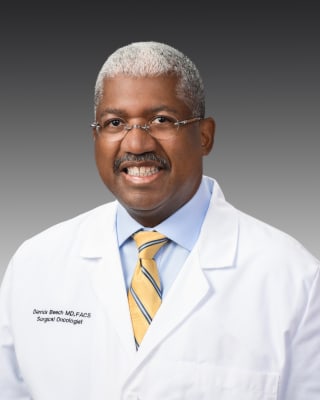 Derrick J. Beech, MD
General Surgery Surgical Oncology
Cancer Treatment Specialist
411 Huku Lii Pl, Ste 304
Kihei, HI 96753