Q: I was just diagnosed with cancer. What are the most important things that I can do, right now, to help me through this?
A diagnosis of cancer presents a life-changing moment for patients, their friends and family. As a Surgical Oncologist with more than 25 years of experience treating cancer patients, I'm honored to now be a part of Maui's medical community, working alongside many world-class physicians in my field, and able to provide these recommendations to you. These suggestions represent a starting point and are not meant to be comprehensive.
Nurture a supportive environment. Often patients want to isolate themselves; however, a diagnosis of cancer brings about strong emotions that can potentially influence one's judgement. Having family or friends present during discussions with providers (surgeons, radiation therapist, oncologist) is very helpful. Love and support can go a long way when it comes to developing a strong foundation to manage the initial diagnosis and ultimate treatment.
Review and understand all options of therapy, ultimately understanding that the final decision for all treatment (or none) is yours as a patient. Communication is key—as a cancer surgeon, my role is to make sure that every patient is fully aware of treatment options and the risk and benefits of each treatment.
Maintain a strong sense of hope and faith. Certainly, it's important to be realistic about the prognosis and potential outcomes, but always remember the inter-connectivity between the body, mind and spirit. Don't neglect the mind and spirit, as they are just as important (or even more so) as treatment that is provided physically. Never give up hope.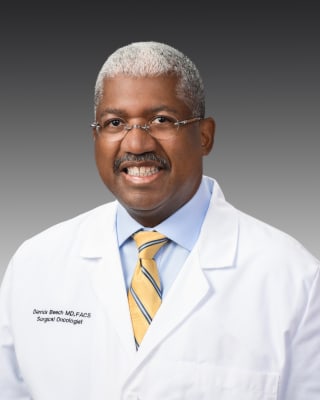 Derrick J. Beech, MD
General Surgery Surgical Oncology
Cancer Treatment Specialist
411 Huku Lii Pl, Ste 304
Kihei, HI 96753