Maui Health Leadership Transition
Corporate news
|
Friday, February 10, 2023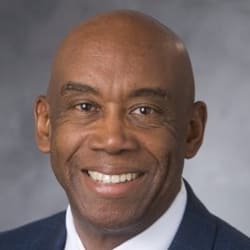 Wailuku, Maui, HI (February 10, 2023) – Maui Health has begun the extensive national search for their new CEO following Michael Rembis' announced retirement. During this time of transition, Kerry Watson has been selected as interim CEO for Maui Health.
Beginning Monday February 13, Kerry will relocate to Maui and join the Maui Health team to provide his expertise in leading hospital systems, as he has done for nearly 25 years. His experience includes providing strategic consulting and interim senior executive leadership for several leading U.S. hospital systems including Wellstar Health System, Centra Health System, Grady Health System, Memorial Health, and Arnot Health. Kerry will be working closely with leadership to ensure there is a seamless transition of leadership until the new, permanent CEO is selected.
"I look forward to working with the Maui Health team to continue the important work of fulfilling our mission to provide exceptional health care for the people we serve with compassion, dignity, and respect," said Kerry Watson, interim CEO, Maui Health.
As the national search for the new CEO begins, the highly collaborative selection process will include key organizational stakeholders such as Maui Health board of directors, senior leadership, and medical staff leadership.
Maui Health is grateful for Mike Rembis' leadership and service to the communities of Maui and Lanai and wish him a happy, healthy retirement.