Monoclonal antibody therapy has been approved by the FDA as a treatment for mild to moderate COVID-19. Maui Health is currently offering a monoclonal antibody therapy called Regeneron and we are looking at ways to expand the number of patients we can provide this treatment to on Maui.
This treatment is available by physician referral and is done as an outpatient procedure. If you or a loved one is diagnosed with COVID, talk with your doctor about whether you would qualify for this treatment.
If you are a physician on Maui, visit the Maui Health Community Physician Portal for more information.
Have COVID-19? You Could Be Eligible for Monoclonal Antibody Treatment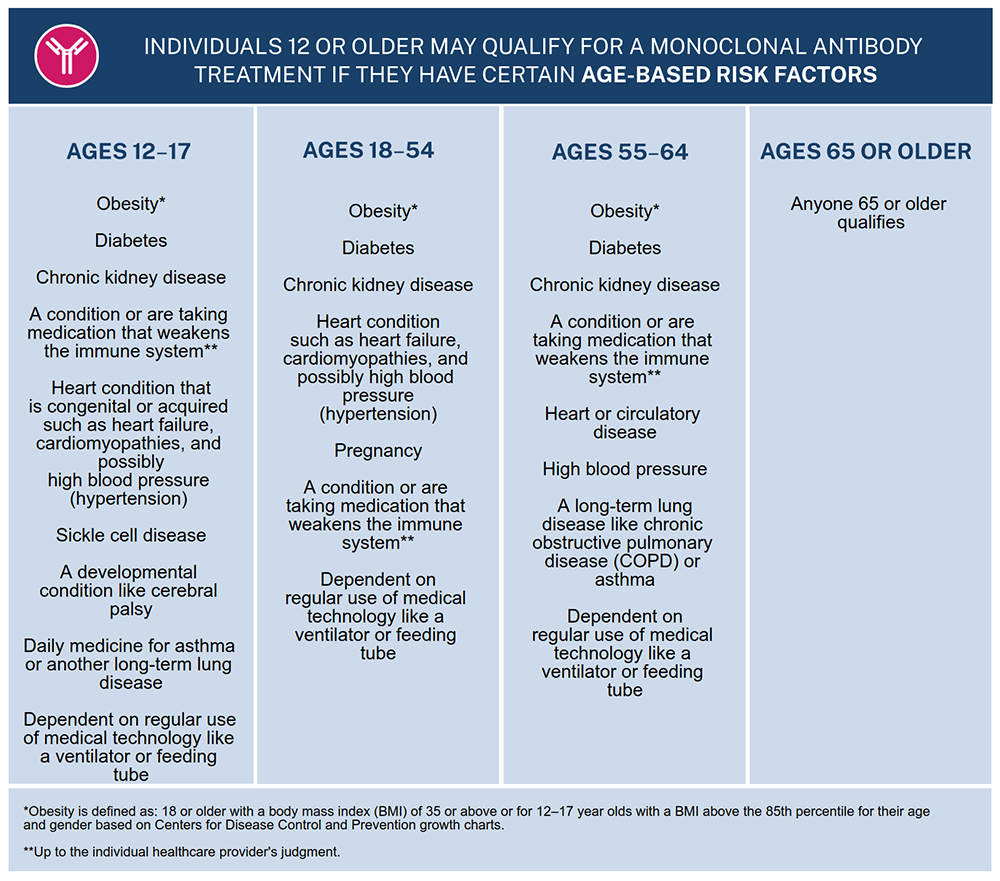 If you're diagnosed with COVID-19, you may qualify for monoclonal antibody treatments that can make your symptoms less severe and reduce the likelihood you need to be hospitalized. In clinical trials, only 2% of people who received monoclonal antibody therapy developed severe symptoms or needed to be hospitalized, compared to 7% who did not receive the treatment.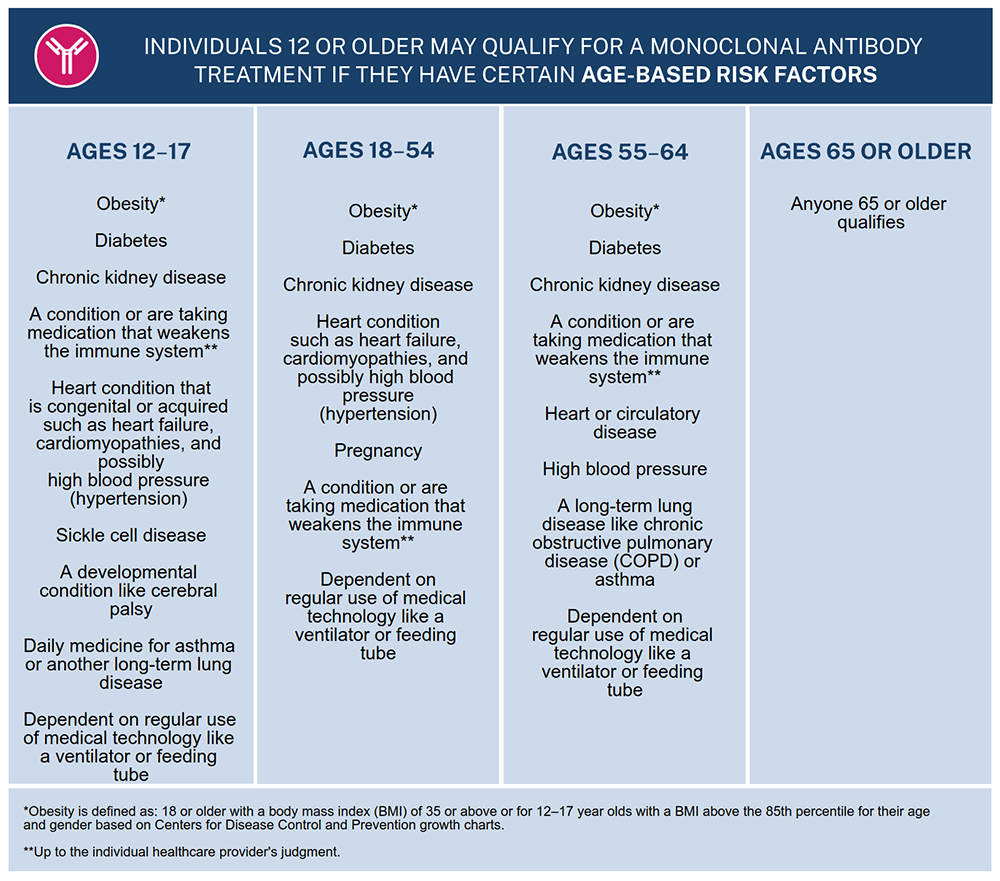 To qualify, you need to be at least 12 years old and have mild to moderate COVID-19 symptoms that began less than 10 days ago. Plus, you need to be at high risk for developing severe symptoms or requiring hospitalization.
The FDA recently expanded its list of risk factors, and you're considered high risk if you are pregnant, older (for example, over age 65) or if you have:
Obesity (for example, body mass index or BMI above 25)
Chronic kidney disease
Diabetes
Immunosuppressive disease, or you're receiving immunosuppressive treatment
Cardiovascular disease
Hypertension
Chronic lung disease such as COPD or cystic fibrosis
Sickle cell disease
Neurodevelopmental disorders or other medically complex conditions such as genetic conditions or metabolic syndrome
Medical-related technology dependence such as a feeding tube
Other medical conditions or factors, such as race or ethnicity, can also put you at high risk for developing severe COVID-19 infection. Your doctor can review your health history and risk factors and consider whether you qualify for the treatment.
If you are diagnosed with COVID-19 and have any of these other risk factors, consider starting monoclonal antibody treatment as soon as possible as the treatment may be most effective when it's given shortly after symptoms appear.
If you or a loved one has tested positive for COVID-19 and may benefit from mAb treatment, please follow the steps under "Make an Appointment" above.
If you have any questions, call (808) 600-2785 (Monday through Saturday from 8 a.m. to 5 p.m.)
If you are a physician, click here for more information.
Patients are administered four shots subcutaneously (under the skin), one after the other.
Once you have received the monoclonal antibody treatment you must stay in the treatment center for one hour for observation, to make sure you do not have any side effects.
For more information, including possible side effects, review the Regeneron Patient Fact Sheet.
This treatment is covered through the federal government at no charge to patients, and regardless of health insurance coverage.
You can still be vaccinated, but you should wait at least 90 days after you receive the treatment. If you've already been vaccinated, you can still receive the monoclonal antibody treatment.