Monoclonal antibody therapy has been approved by the FDA as a treatment for mild to moderate COVID-19. Maui Health is currently offering a monoclonal antibody therapy called Regeneron and we are looking at ways to expand the number of patients we can provide this treatment to on Maui.
This treatment is available by physician referral and is done as an outpatient procedure. If you or a loved one is diagnosed with COVID, talk with your doctor about whether you would qualify for this treatment.
If you are a physician on Maui, visit the Maui Health Community Physician Portal for more information.
Have COVID-19? You Could Be Eligible for Monoclonal Antibody Treatment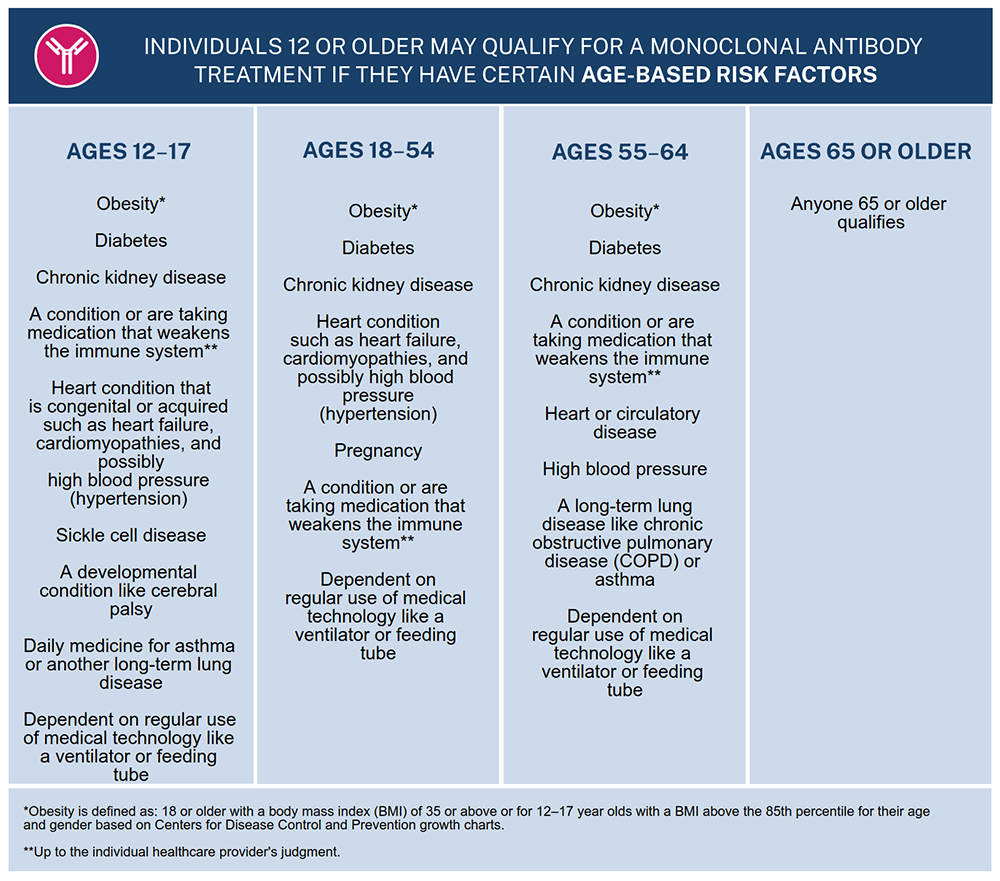 If you're diagnosed with COVID-19, you may qualify for monoclonal antibody treatments that can make your symptoms less severe and reduce the likelihood you need to be hospitalized. In clinical trials, only 2% of people who received monoclonal antibody therapy developed severe symptoms or needed to be hospitalized, compared to 7% who did not receive the treatment.